To properly install Google Analytics, in many cases you will be required to provide your Tracking ID (aka UA).
The Tracking ID is the identifier of the Google Analytics Property you want the data to be collected to. This Property is part of a Google Analytics account (not to be confused with your personal Google account), which can host multiple properties. Similarly, each property can be split into multiple Views.
The Tracking ID is usually in the format of UA-123456-7.
Finding your Tracking ID
Go to your Google Analytics account
Navigate to the Admin section (click the gear icon on the bottom left)
Select the relevant account and then the relevant property using the dropdown menus
In the Property column, navigate to Tracking Info -> Tracking Code
The Tracking ID will appear at the top left corner, e.g. UA-54516992-1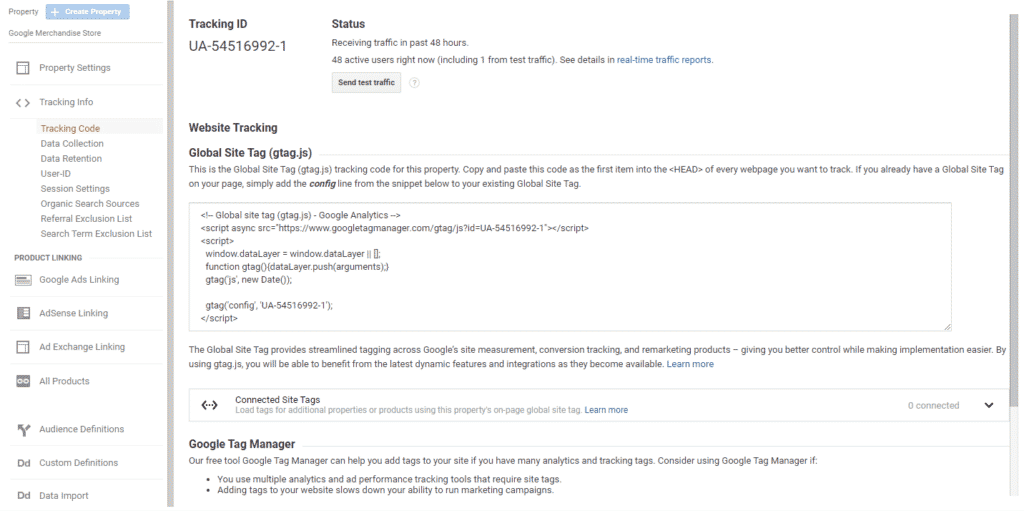 Finding your Google Analytics tracking code
Your Google Analytics code (aka Pixel) can also be found on the same page under the Website Tracking section.