LinkedIn is the go-to platform when doing B2B marketing. Many marketers use it as part of their campaigns, either as an Organic or a Paid channel.
When working correctly, marketers also use LinkedIn's conversion pixel to track the impact of their paid campaigns. Smarter marketers will go further to place the LinkedIn Insight Tag sitewide.
The sitewide tag opens two great features:
Matched Audiences for remarketing – a targeted audience of users that took specific actions on your site (e.g. visited a certain page)
Website Demographics report – this little gem gives you great visibility into the users that visited your site
Website Demographics Report
This report is quite a gem, but despite having the option to somewhat segment it (for example, by selectively firing the Insight Tag) there's only so much insight that can be extracted from it. Surely when the reporting is delayed and no real time notifications can be applied to it.
This is why many companies turn to solutions such as Leadfeeder or Albacross to provide a very similar solution.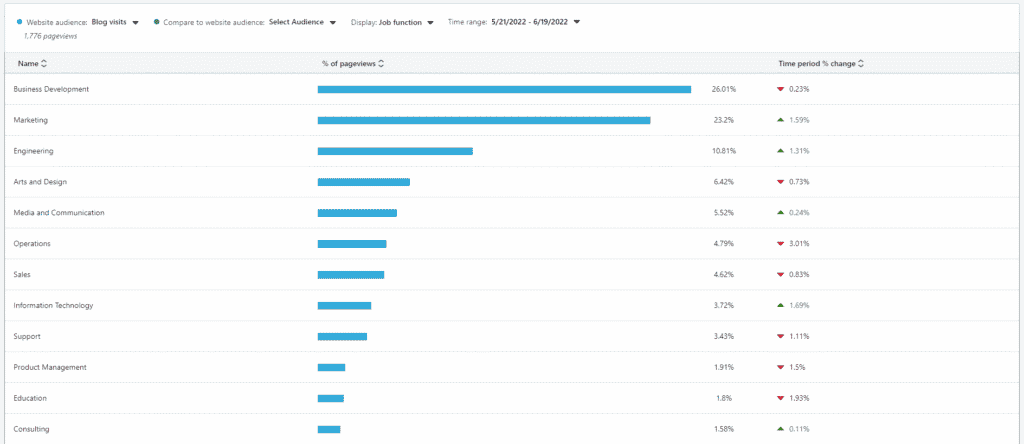 Mixing it up with Matched Audiences
The crazy thing is, that this data is actually available. For some unclear reason LinkedIn makes it terribly difficult to access.
If you're doing ABM you're already working with a closed list of companies. Take this list of companies and enrich them with their domains (you can do this manually or use this tool of mine).
Once you have this list ready, upload it into your LinkedIn Ads account as a Matched Audience. It's a really simple process:
Sign in to Campaign Manager.
Click the correct campaign group and account name.
Click the Account Assets dropdown on the top the page and select Matched Audiences.
Click the Create audience dropdown in the top right and select List upload.
Name the audience and click Select list.
Click Upload.
Source: LinkedIn
Note, you don't have to be actively advertising to upload this list.
The list takes up to 48 hours to process and should contain over 300 companies (ideally over 1000).
Company Engagement Report
After the list has been processed, you can access it by navigating to the Matched Audiences page under Account Assets.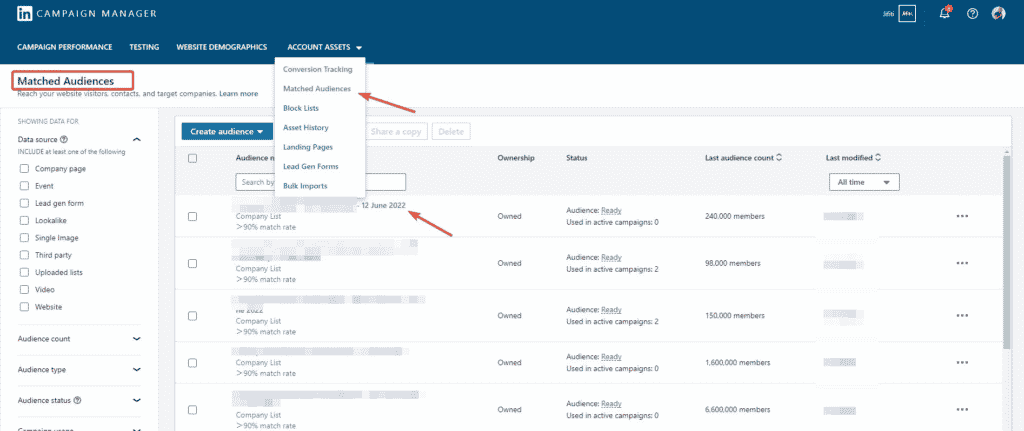 You can click into the specific audience and there you will see the Company Engagement Report.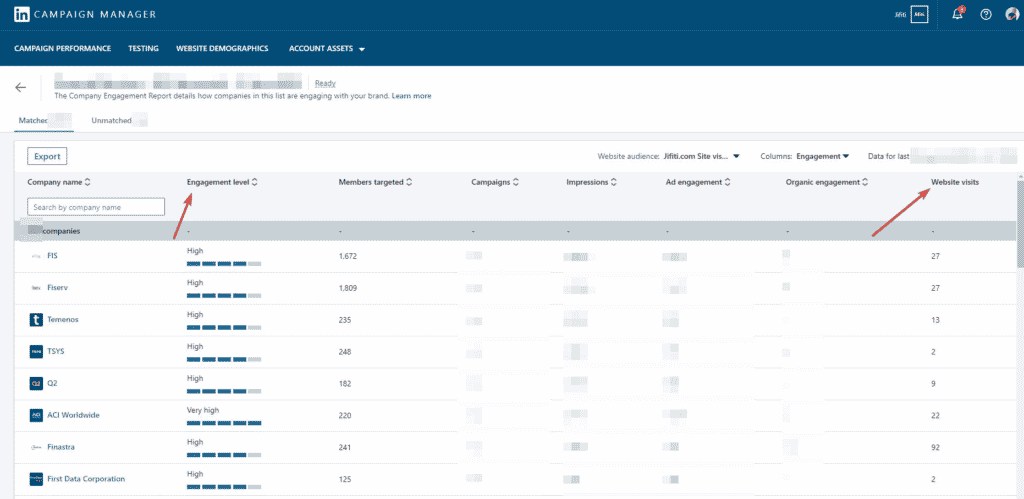 In this report you can now see a detailed breakdown of the companies you're targeting and their engagement with your content:
How many employees are you engaging with
Which campaigns are they impacted by
How are they engaging with you Paid ads
How are they engaging with you Organic content
How many website visits have you driven from any company
These are all valuable insights you can then use in your campaigns.
Practical use case
One question I like to ask is actually before launching a paid campaign is "how engaged is a certain company with us Organically?".
This way I can better target my paid campaigns to companies in different stages of the funnel.
Exporting the data
Unsurprisingly, LinkedIn does a poor job at exporting the data in the report. To avoid getting only the irrelevant data available in the default export, I simply copy/paste the entire table. I'm an old school kinda guy I guess.
Paste the data into a spreadsheet (Google Sheets or Excel) and happy analyzing.